Смолянюк Олеся Сергеевна
Биография, опыт работы:
Hello, my
name is Olesya. I was born in Irkutsk which is located 70 km from the deepest
(1642m) lake of the world containing 23% of the world's fresh water store, with
the surface of 31500km2 (it approximately equals to the territories of such
countries as Belgium, the Netherland, or Denmark). This year (2016) Irkutsk
celebrated its 355 anniversary (it was founded in 1661by a Cossack group under
the leadership of Yacov Pohabov ). The story of my family is closely connected
with the story of my town. My father's great grandfather was a merchant and a
governor of Irkutsk since 1850-54. Unfortunately his mansion is half destroyed
now and used as a department of the local lore museum. As for my mom, she was
born on the north of Irkutsk region (Kirensk town). Her ancestors were half
local people (tungus) and half the first Cossacks who came here in the 16th
century to open up this area for fur trade. I love my native town and Baikal
Lake, so I want to share the interesting facts of its history with you and to
give you an opportunity to contemplate the beauty of the lake. My family (my
husband Vataly, my two sons Kirill and Daniel) invites you to stay with us and
have a wonderful experience in this unforgettable place.
Olesya Baikal stay
We are
offering: Irkutsk
city tour (3 hours long): the historical center Irkutsk, visiting old churches,
seeing interesting monuments, strolling along the modern area of wooden houses. Car tour to
Listvianka village on the shore of Baikal lake (70km from Irkutsk- 8 hours
long): on the way visiting museums (Architectural and ethnographic museum
"TALSY" -47th km) (Baikal
limnological museum-70th km) fish and jewelry market, Chersky stone
the observing point on the top of the hill 728,4 м high.
Hiking tour 20 km to the village Bolshie Koty, a picturesque trail along the southern shore of Baikal lake.
A Hiking tour 80 km. along the old circal Baikal rail line. Visiting several villages on the way, getting know the road unique architecture.
Предложения, туры, услуги:
Здравствуйте меня зовут Олеся я гид (английский русский) есть аккредитация в музеях тальцы и лимнологический (экскурсии Иркутск, Усть-Орда, Вершина, Улан-Удэ, Листвянка, Ольхон , бухта Песчаная, Ушканьи острова, Чевыркуйский залив, есть богатый опыт работы с vip туристами)для индивидуалов есть личный транспорт шкода фабия при желании можно найти микроавтобус буду рада поработать (пешие маршруты кбжд, б коты, хамар дабан, б голоустное) ( опыт работы 17 лет).
Экскурсии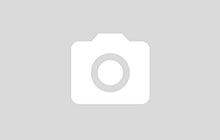 Обзорная экскурсия по Иркутску
Прогулка по историческому центру города, с посещением храмов, знакомство с памятниками и шоппинг в стилизованном районе деревянного зодчества.  
Фотоальбом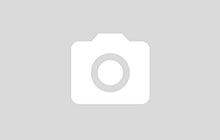 Экскурсии 2016
Листвянка -Байкалрыбацкий посёлок Листвянка, расположен на берегу уникального озера Байкал, в 70 км от Иркутска. Удобный туристический маршрут одного …
Сувениры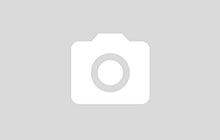 Матрёшка
Matreshka doll is usually made of linden (lime) tree,alder (Ольха) or birch tree, because its wood is rather soft. They cut the tree off in early spri …
Отзывы
Dear Olesya, I hope you and your family are well. I have not yet learnt how to play the balalaika yet but hope to do that soon. Thanks for your assistance and the lessons of legends during our stay and training course. Regards to your family. Jackson
Олеся Смолянюк работает c нашей компанией на протяжении нескольких лет. Имеет богатый опыт работы с разными группами от школьников до вип-персон. Многие туристы, которые приезжают в Иркутск не в первый раз, просят, чтобы именно Олеся работала с ними. Олеся обладает всеми качествами отличного гида – большой объём знаний по истории и географии нашего края, грамотный русский язык и отличный английский, умение интересно и нешаблонно преподнести материал вне зависимости от того для кого проводится экскурсия. Плюс к этому – ответственность и пунктуальность. Организатор туров компании «Порт Байкал» Александра Сергейчук
zhuonan guan Beijing, Beijing Municipality, China Jul 2016 Olesya is a very sweet, polite, easy-going and warm-hearted girl. We met on the circum-baikal train. I can't speak Russian at all, so she gave me many guidance and help. Thank you very much, and hope we'll meet in China again!
fu jianguo Shenzhen, Guangdong, China Oct 2015 l am luckly to meet olesya , she is a so good mother , wife, and friend , she take me to visit the laker with her family , l am so happy with them , her babay is so lovely , l like theri beautiful blue eye .
21:28 KUISUN KIM Seoul, Seoul, Republic of Korea May 2015 I was so lucky spending 2 nights with such a lovely family of Olesya. even though I requested her a couchsurfing hastely she hosted me gladly. Olesya was trying to make a surfer feel comfortable in her house and introduced the city, her husband who is a photographer showed me his works and her sweet two boys played boardgames with me. the family was very faithful, nice and loving each other so i felt comfortable with staying. thank Olesya for hosting me and being a friend! Happy happy your life with your family :-)